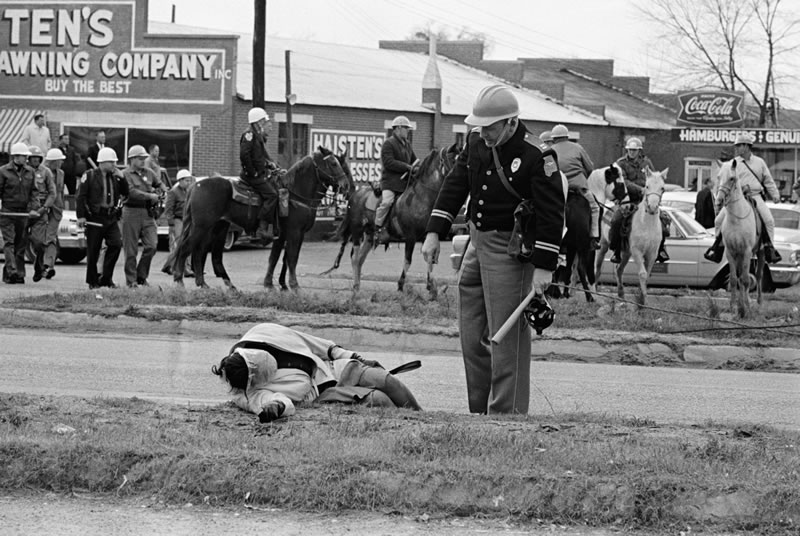 I've been reading At the Dark End of the Street: Black Women, Rape and Resistance—A New History of the Civil Rights Movement from Rosa Parks to the Rise of Black Power. The book is about the Civil Rights Movement as a response to sexualized violence against African American women, and one of the go-to defenses for the white men accused of rape between the 1940s and the 1960s was to say the victim was a prostitute or a slut. It was an attempt to impugn the victims' character, remove their credibility and shame them into silence.
No, Limbaugh's comments aren't about rape, but the motivation is the same. He doesn't believe women—apparently any women, but I get more enraged when I think about what he would say if Sandra Fluke were black—are equal to men. Notice that he doesn't apply the terms "slut" and "prostitute" to men who have their Viagra subsidized by everyone who pays health insurance premiums. (And I'm willing to bet that his medical history would show he's a hypocrite, too.) See, he's applying a long-standing double-standard: Men can enjoy sex, even need it. Insurance companies believe doctors who say that if men can't have sex, it's abnormal. It's a disorder. It's a health problem. But women—whose alleged sex medicine  is actually made to do many other things—are made to feel ashamed about normal, healthy sexuality.
Limbaugh has gone beyond a debate about religion, big government and cost. Because his small mind has never entertained the notion that married women use contraception and that contraception is used by many women for reasons other than birth control, it's clear that for him, the debate has never been about women's health. He doesn't believe women have or deserve, just by being in the human race, the same rights as men. He doesn't believe they deserve to be heard. He loves patriarchy, and to preserve it, he'll stoop to the levels of some of the most ardent white racists of the Deep South. And his comrades in the Republican Party will defend him.
People, know your history. Learn from it. And don't let it repeat itself in 2012.
See more resistance photos here
2 thoughts on "
Deep South sexism and racism live on in Limbaugh

"